About Me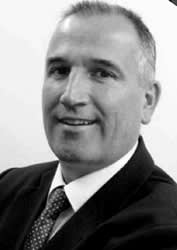 Companies across Northern Ireland of different sizes and industries have entrusted Kieran McMahon to provide specialist, reliable and cost-effective expertise in all aspects of HR and staff development.
Kieran has earned recognition for delivering flexible, immediate and practical support using his extensive experience to resolve countless workplace issues. No matter how complex or unique the problem, the one constant is that he provides peace of mind to employers at times of stress, helping them grow and develop their business during periods of change.
Clients have described Kieran as professional, trusted, respectful, articulate, compassionate and knowledgeable. He has delivered the highest standard of advice regarding employment law and health and safety policies. All of which means more time for companies to concentrate on what they do best, keeping their business one step ahead.
If you would like to arrange an initial chat over a coffee or a video conference, please contact Kieran.
Enquire now
McMahon People Solutions
As a HR Consultancy based in Northern Ireland we provide HR Support and Advice by telephone, email and on site on an adhoc or retained basis.
Please contact for further information on our fee structure.
As a HR Consultancy we provide the following services. Please click on the separate links for further information:
Drafting bespoke Employee Handbook and Contracts of Employment.
Review and drafting of any documentation, including correspondence.
Managing disputes – Disciplinary, Grievance, Bullying & Harassment, Absence Management.
Managing Recruitment Campaigns.
Managing Redundancy Campaigns.
Implementation of Performance Management Systems.
If you would like to find out more about our services, call us on 07849 881492 Or email us at info@mcmahonps.com
Enquire now


Our mission statement
To provide superior customer service in order for clients to align their HR goals with their corporate objectives.